Hi guys,
Recently i bought Asus AX56U from local seller, but when i tried using aimesh with ASUS AC68U why my download speed is so slow when i connect to the node ( AC68U ) ? i got full bar on wifi network but the speed is awful i can only reach 10% from my Internet speed and when i back to the main router i still can't get a fullspeed even though the bar was always FULL , need to DC and reconnect to work properly and got a full speed 200mbps ...
They're using a same firmware Merlin 386.2_2 and my phone is Samsung S20 FE 5g and it's also happened to other device in my home
or maybe my router was faulty??
Picture one when i connected to my node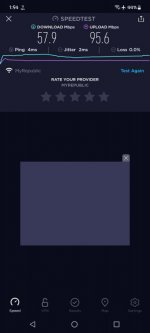 When i back to connect the main router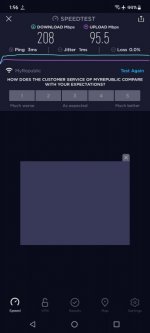 After DC and Reconnect to the router