My first time using this forum so forgive me if I don't provide enough info. I have recently upgraded my router to an ASUS-DSL AC88U. I bought it for the installed VPN software. I subscribe to Nord VPN. I attempted to setup Nord VPN on the router but could not get it to work. After chatting to Nord VPN the final answer from the is below.
I see that your router is using OpenVPN 2.3.2 version. Recently, most NordVPN servers were upgraded to use a newer version of OpenVPN. To be specific, your router needs OpenVPN 2.4 version support.
Therefore, my suggestion would be to upgrade your ASUS router firmware to a newer one:
https://www.asus.com/support/FAQ/1008000/
Here is a guide on how to check the OpenVPN version on an AsusWRT-running router:
When having the VPN setup on router-level, some connection issues could be caused by the version of OpenVPN. Specifically, if you are using version 2.4.x,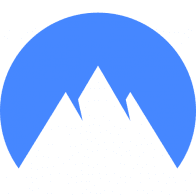 support.nordvpn.com
Alternatively, you may check if your router supports a custom firmware - AsusWRT Merlin. If so, you may try flashing your router to the AsusWRT Merlin firmware.
If you decide to flash your router, do it at your own risk as it may damage your router and void the warranty. For that reason, we do not help with the flashing process and are not liable for any possible damages.
Otherwise, there's nothing much to be done. The only alternative would be to have NordVPN setup on compatible devices (phones, computers, tablets, etc.).
My router has the latest firmware but still no luck. I checked the versions of AsusWRT Merlin available on the site and the closest version I see is
Gnuton:
https://gnuton.github.io/asuswrt-merlin.ng
After all that my questions are, has anyone had the same issue and managed to resolve it? and if so could you point me in the right direction?
Many thanks
Tony