Fellow friends, really tired to try all possible solutions and settings with Merlin and installed Unbound/Diversion/Skynet/CakeQos and rest of the statistics.
My problem is that with present settings reached so far (reading this great forum), i have considerable latency in respond of web surfing, also i'm not sure that my config is optimal as being not so much familiar to understand some fundamental principles of working of dnsmasq/DNS/DBSSEC/Doh/DNS Privacy and QOS. Aiming that i'm very limited in time and age to be sure i will learn it on, thus i like to ask you guys to recommend your founding or setup for optimal settings of WAN and LAN (Unbound/Diversion including dnscrypt/adblock filtering) to try here. Nothing special, just ensure somebody confirm it is working upto their knowledge.
So far i disabled dnsmasq in Unbound/adblock on (diverson disabled), o/w set to default, no significant change, adds blocked, dns leakage seems A as per test.
Skynet set to default
I have copper VDSL bridged connection 100/10 (as per spdMerlin overage 85/9).
Settings:
LAN - DHCP Server -
DNS Server 1
,2 - empty
DNSFilter - ON/Router (DNS empty)
Screens:
WAN - Internet Connection
QoS - QoS to configuration
CakeQOS-Merlin
AMTM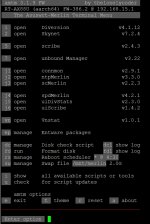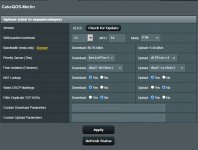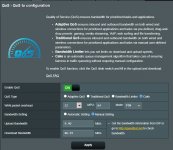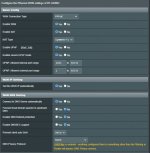 Will appreciate a lot.