I attendend day 0 of Computex today and as I'm writing news for a different publication, I had a chat with the nice people over at MaxLinear and got an exclusive first look at their 8-port single-chip 2.5 switch development board. It should be quite affordable compared to current two chip solution from Broadcom, Realtek etc. and should end up landing somewhere between current Gigabit and 2.5 Gbps switch pricing, assuming the switch makers don't charge a premium for their products.
For more details, hit up the full article.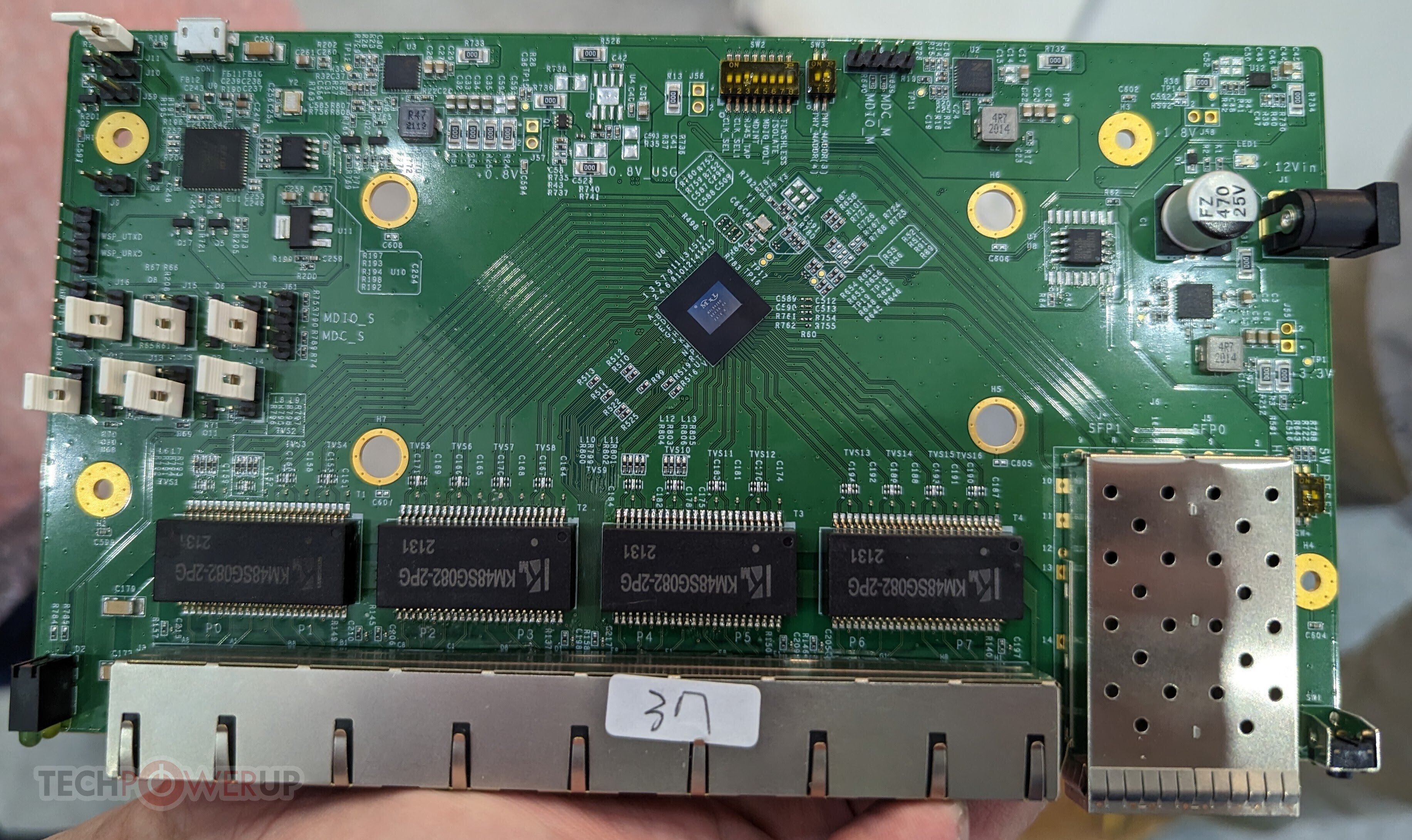 TPU managed to get an early sneak peek of MaxLinear's recently announced 8-port 2.5 Gbps switch IC, ahead of Computex official start tomorrow. The MXL86280 is going to bring some serious competition to the 2.5 Gbps switch market, as thanks to it being a single chip solution that integrates the...
www.techpowerup.com
Last edited: