Hi guys
Im trying to use my old N66U as a switch with USB network storage.
N66U(switch) connected to router via WAN port, all LAN port connected to other devices.
All other devices get internet from switch LAN port.
My problem, I cant see the USB drive on my network.
What I did
reset factory setting
put device in AP mode
disable both radios
input Static IP
Went to usb application/media services and servers
Network place (samba) share/ cloud disk
Updated below settings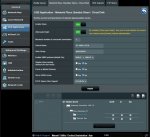 USB drive shows properly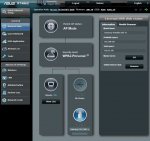 Im logeed in remotely in the switch so routing seem fine.
Im no export in networking so any help would be appreciated
thanks guys
maz