Hi all,
I've spent the last several weeks setting up a secure home network through OpenVPN on my router. I'm having a persistent issue with slow upload speeds that I can't seem to resolve, so I'm asking for your advice. I've spent many hours reading through these forums as well as other websites, but I haven't yet found a solution, nor a description of this exact issue. Apologies if this is solved elsewhere.
I started out with an older RT-AC68U, flashed to the latest Merlin firmware (RT-AC68U_386.1_2), set up an OpenVPN client using the opvn file from my provider for the closest server, and connected just fine. My only complaint was the relatively slow download speeds (I was getting 10-15Mbps download), much slower than my Comcast bandwidth (200 Mbps down, 5Mbps up). After reading through these forums, I saw that the likely issue was the processing speed of the router hardware, and several people reported that specific versions of ASUS routers enabled higher OpenVPN speeds with hardware acceleration. After evaluating the available models, I decided to buy a brand new RT-AC86U (ASUS AC2900), with the AES acceleration, as described on these threads/websites: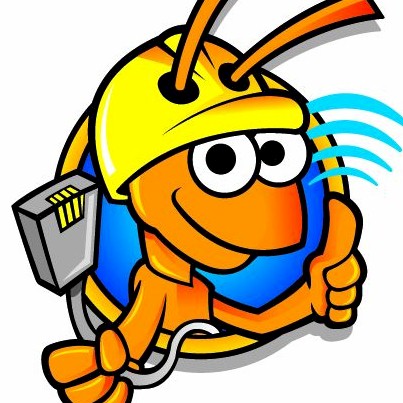 Hello, Can someone confirm which Asus routers support hardware acceleration for VPN (and merlin-firmware) please. My understanding is there are two models: 1. Asus RT-AC86U (AC2900 version) 2. Asus RT-AX88U Are there other models? Thanks in advance. b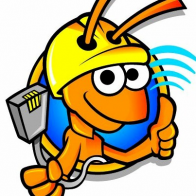 www.snbforums.com
Enabling hardware acceleration on new OpenVPN-enabled routers allows you to protect your entire network with one device without sacrificing speed.
www.privateinternetaccess.com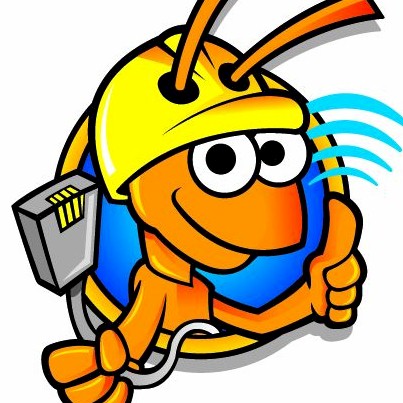 I just read this blog article https://www.privateinternetaccess.com/blog/2018/08/hardware-acceleration-is-here-for-routers-using-openvpn/ which was very interesting. This is talking about the openvpn client, so should you get the same offloading benefits if using the openvpn server option within...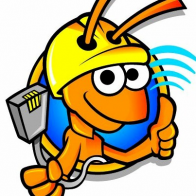 www.snbforums.com
My new router arrived and I flashed to Merlin (RT-AC86U_386.1_2), installed the VPN configuration for the closest server, and connected. My first website was Speedtest, where I was pleased to see that the download speed was now much faster that what it was with the RT-AC68U. Over several tests, I saw that download speeds ranged from ~40Mbps to 80Mbps, pretty good given that I normally saw ~100Mbps without using a VPN. However, there was something odd - the upload speed was painfully, excruciatingly slow. When the upload part of the test started, the needle would jump to about 1-2 Mbps for a fraction of a second, then drop to about
0.5 Mbps
and stay there for the rest of the test. I did this repeatedly, and always the same result. Upload Mbps averages around 0.5 Mbps, never once has it averaged above 1 Mbps in any of my tests while connected to VPN using the RT-AC86U. I tested multiple VPN servers all over the country - download speed tended to vary with distance from the server (but usually fell in the range of 30-80 Mbps), but upload speed always averaged about 0.5 Mbps.
So I thought - perhaps my OpenVPN provider has really slow upload speeds, or maybe Comcast just throttles OpenVPN uploads somehow. To test this, I connected to the OpenVPN using my laptop (Tunnelblick) with the router VPN turned off. Download speed was a little faster with Tunnelblick (50 - 100 Mbps), but upload speed was much faster, maxing out at
5-6 Mbps
, which the limit of my upload bandwidth. I ran this test multiple times, at different times of day, to multiple servers. So clearly my VPN provider can handle it, and Comcast doesn't appear to be doing any OpenVPN upload throttling.
Thinking Merlin might be the issue, or some setting that I had changed, I reset my router back to factory settings, and tried setting up the VPN using the standard ASUS firmware without making any other changes. Upload speeds still
0.5 Mbps.
As another test, I actually upgraded my Comcast service, increasing it to 10 Mbps upload bandwidth. After rebooting the router, etc, I confirmed that non-VPN uploads were now at 10-12 Mbps, as expected. Connecting to OpenVPN using Tunnelblick on my laptop gives me upload speeds of
10-12 Mbps
, virtually no difference from non-VPN. But running the VPN directly through the RT-AC86U ASUS router gives me 0.5 Mbps, just as before, across multiple tests. Download speeds are still in the range of 40-80 Mbps.
Then I had an idea that I thought must be the solution. My VPN provider provides different ovpn files for different configurations (e.g. specific for Tunnelblick, specific for ASUS firmware, specific for Merlin). They provide ASUS-Merlin specific opvn config files, presumably using lower encryption standards to better support the hardware (e.g. 128-CBC). I set up the OpenVPN on my router using the config files intended for Tunnelblick, the
exact same file
that currently gives me 10-12 Mbps upload speed over OpenVPN using Tunnelblick on my laptop. Using the RT-AC86U ASUS router, VPN upload speeds are at 0.5 Mbps, download speeds 40-50 Mbps.
So at this point I am completely stumped. The hardware on the RT-AC86U can clearly handle high speed transfers over OpenVPN. But something is keeping my upload speed at 0.5 Mbps, and I don't know what else to try. I had a thought that OpenVPN could be somehow asymmetric, and the hardware has to work harder to send/encrypt packets over a tunnel than to receive/decrypt them. But the CPU doesn't max out during upload speed tests, in fact it barely even seems to notice. And it seems there are many testimonials all over this website reporting upload speeds of 10-30 Mbps using this exact same device. The hardware should be capable of handing upload speeds better than 0.5Mbps.
Any ideas?