Yes, levels of compression. OTA is the least compressed.
Ah, OK. So they're not uncompressed. That make more sense.
In the UK only the pubic service broadcasters have OTA (aka
DTT
) HD channels, the rest are SD. The bitrates for HD channels are broadly the same for OTA and cable: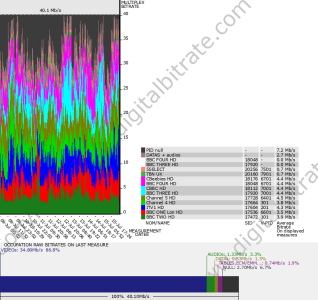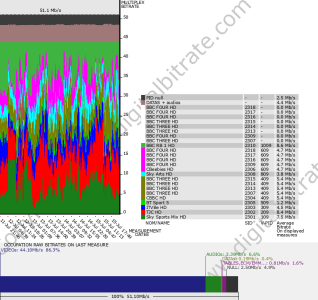 With streaming services, they can test 'live' how bad of a signal most consumers won't notice. And there are many, many people that don't see it (we have a few here).
I assume by "streaming" you're referring to internet services like Netflix and Amazon Prime delivered over a normal internet connection? They have the advantage of being able to deliver UHD (4k) which OTA can't (at least that's the situation in the UK).
Last edited: