Hello everyone.
As alluded to here in this post I am having an issue that I think may be an actual bug.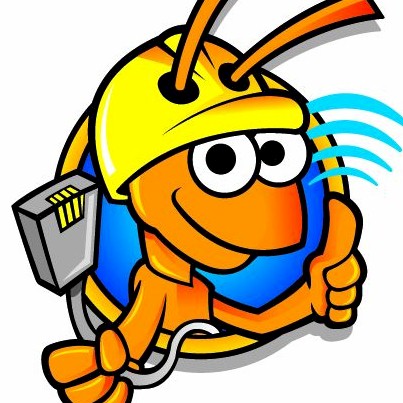 I am having a very strange problem where my AC88U router appears to be throttling my download speeds. My ISP is webpass, and is supposed to get >=100mpbs. If I plug my laptop directly to the ethernet cable from the wall, bypassing the router, my download speeds are around 80-120mpbs. However...
www.snbforums.com
The equipment is an RT-AC68U with Merlin 386.3_2 on it. When upgrading I followed all of the best practices as suggested in this forum including multiple firmware reinstalls and resets with the box checked.
On the 2nd of November, I was having major internet slow down issues due to 4 of the 5 people in the house gaming and downloading updates and it was slowing my machine down.
So I made what I think may have been a fatal mistake and enabled QoS.
However, all I set was the priority via drag and drop in the QoS - WAN/LAN Bandwidth Monitor page. I did not enable QoS on the QoS tab, and in fact, when I tried it would not apply, after choosing a type or custom it would not let me hit apply. So I simply left it and on refresh, it was still showing as off.
Immediately after that, I noticed that the videos I was downloading for work slowed to a crawl. The speed showed in kbps it was so low.
So I check fast.com, full speed, 990Mbps (I have gig fiber) remoted into the server, no issue there, remoted into a different machine and connected to the server and confirmed full speed downloads from the server that meant my network or my ISP.
I did a lot of troubleshooting, the router I was using started acting up and slowing down and not wanting to work so I grabbed my spare fresh AC1900, flashed it, let it get stable, installed the firmware noted above, used every bast practice as per
@L&LD
noted here,
https://www.snbforums.com/threads/ax88-packet-loss.62891/#post-563326
and here,
https://www.snbforums.com/threads/merlin-on-asus-ax86u-question.74295/#post-708304
and finally switched out the old router, with this new one.
I gave it time to boot up and become stable, rebooted it one last time with everyone connected, let it come up stable, and then did my tests.
Once again the popular speed test sites were fine, fast.com speddtest.net, even my own ISP's speed test site which is just a local of Ookla all showed exactly what I expected, at or slightly above 1 gig down and 250meg up.
I then went to testmy.net and ran their test from their main page, the combined test. 128kbps down, 40 megs up.
I did this from multiple machines in the home, wired and wireless, all with the same results.
I then enabled a VPN (proton) on my machine and ran a test, as expected I had slower speeds, but they were consistently
250+ megs down and about 75 up on the popular sites
, and to my total surprise
on the testmy.net site it was the same!
Not quite as fast, but consistent and strong.
I then restarted the download of my videos and they were running at the expected speed minus overhead, averaging about 100 megs.
Finally, as a last-ditch effort I ran a direct line from the ONT on the side of my house into my main machine and redid the testing, everything worked as expected with the Merlin router, not in the mix.
In a final call for help, I called my ISP and got ahold of network engineers there
(remember to say shibboleet to get a competent tech)
and we ran through my troubleshooting, did some work on their end, saw some funkiness, and decided to roll a truck out.
The truck just left 2 hours ago. He came, checked the speeds, saw the incoming light signal was good, replaced the ONT with a new item from a different batch as some from the batch I was first given had proven to have problems I had yet experienced, but no point in not switching it out.
We let it boot up, stabilize, he ran a test with his tools, I ran a test with mine, same issue, popular sites, and his tool showed perfectly fine. However actual file downloads were still abysmally slow when connected to the ONT through the Merlin flashed AC68U.
This has me so confused, before enabling QoS that fateful night I would average about 750 megs down when downloading from my video production server, since then, it is impossible to go above 300kbps.
But I switched out the physical router and did not use any of the config files for the new one, they are not in any way linked other than running the same firmware. And QoS has never so much as been touched by this router, I only changed the subnet address and admin password and name and followed best practices as linked above.
This issue has 100% been narrowed down to the Merlin flashed router and nothing else.
And as the thread I first linked above has the exact same issue, I have to assume this is a bug somewhere that is forcing the QoS to be stuck on in some way and is linked to the attached machines.
I did notice when I was doing my offline autopsy on the old router a bit ago that I was able to enable QoS from a fresh install of Chrome and saw in there that the priorities were actually backward. The machines I had listed as the highest priority, were set as lowest. But that machine has now been wiped and will be going through extensive testing before being put back into the network.
Is it possible that when QoS is turned on it sets some sort of flag on the actually connected device itself telling it that it is unable to download? That is the only way I can think that the issue would persist through an actual hardware change.
Thank you all for any help or advice, at this point I am out of ideas and blaming it on spooky magic, the only time I have ever seen such issues is when QoS has been screwed up by someone not knowing what they were doing. And given that streaming video, gaming, and voice chat are all working fine, but web browsing and file downloads are impossibly slow, I have to assume it is QoS related.
Let's see if we can figure this out!
EDIT: I decided to do a test right now so we have a baseline.
Fast.com.
Testmy.net
Both tests were done in a Chrome incognito window with no extensions enabled and with default site settings.
Finally, a test of downloading a test SABnzbd file.
SABnzbd self-test results.
The download folder is on an SSD, completed folder is on spinning rust. Sab has been given 4GB of memory cache.
Results of trying to download the 1GB test file.
The same file with the VPN turned on using a fresh portable install of SAB on a different machine. If I turn the VPN off, the results are the same as above.
Last edited: