Setup: AiMesh
Devices: 1 x RT-AC67U (connected to NBN box)
1 x RT-AC67U (node)
Firmware: 3.0.0.4.385_20585
Hi everyone,
I am currently having WiFi connection issues. At random times, the internet gets cut off and I have no connection for about 30 seconds. Sometimes it can dropout 3 times in 30minutes, and sometimes it can go 10 hours without no dropout and then suddenly dropout.
I have connected my device through ethernet cable and it seems I went 3 days straight with no dropouts. When I connect back through WiFi, it will dropout randomly again.
After looking through the system log, I can see these 4-5 same lines that repeat over several hours :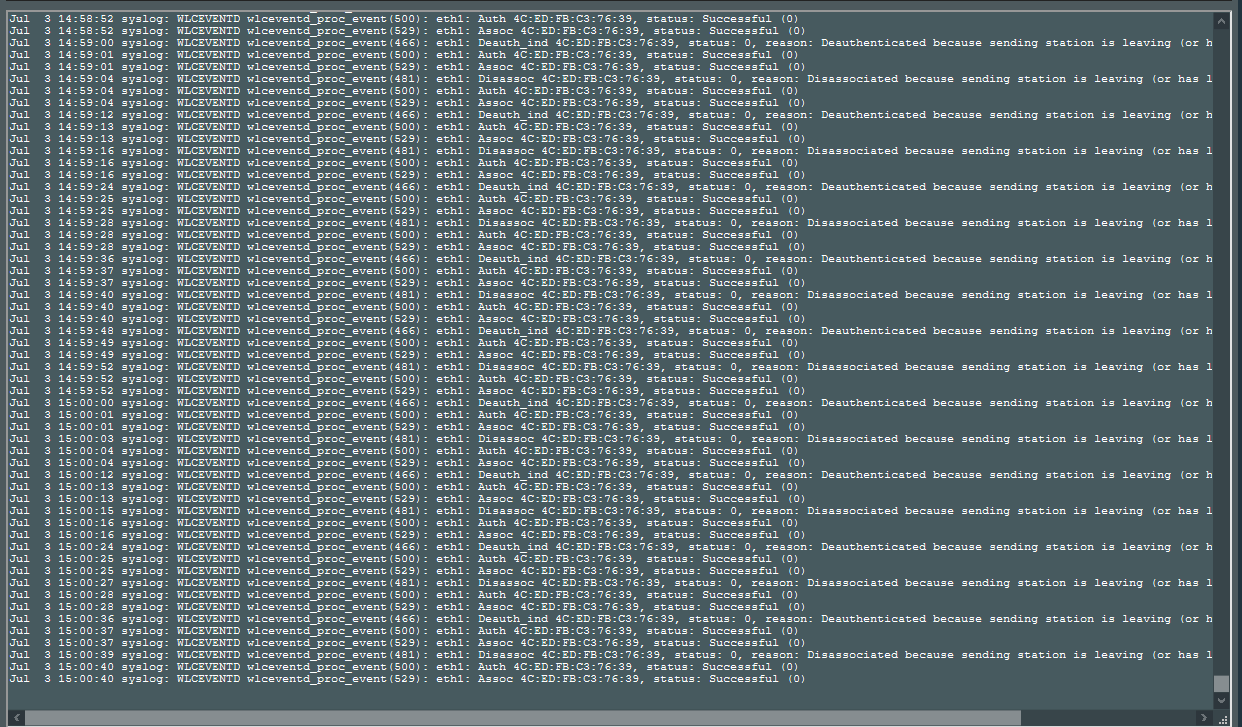 This repeats constantly. The MAC address associated to that address is the node router.
Is this the cause of my WiFi dropout connections? How can I fix this issue?
Thanks