ASUSWRT-MERLIN 374 LTS
This is an LTS (Long Term Service) fork of Asuswrt-Merlin based on 374.43_2. This older code base has a history of being very stable, and some of the older code components may perform better in some environments. It may be a good choice for those who desire a 'set it and forget it' router solution. Additional information on the differences between this firmware and the later Asuswrt-Merlin releases can be found following the recent change highlights.
The following routers are supported by this firmware:
• N16, N66U, AC66U (original MIPS based revs)
• AC56U, AC68U (Rev A1,A2,B1), AC68P (and the retail and color versions, R and W, of each router)
• AC68U (Rev C1,E1), AC1900 and AC1900P (and the retail and color versions, R and W, of each router) and the AC66U-B1
The following routers were released after the base code used for this fork was available, and are NOT supported.
• AC68U V3, AC87U, AC3100, AC3200, AC88U, AC5300, AC86U, AC88U (and the retail R versions) and all AX routers.
Downloads
Latest public release:
Folder 'Public-Release'
Tested/stable releases
Latest development release:
Folder 'Development-Beta'
These releases may not be fully tested, or contain work in progress supporting new features/functions, or intermediate bug fixes.
Building the LTS Fork
Github source:
https://github.com/john9527/asuswrt-merlin
(Branch 374.43_2-update)
Thanks to forum member st_ty_
HowTo: Build Auswrt-Merlin [John's Fork] with Artix - GitHub - st-ty1/Artix_Asuswrt-Merlin_John_fork: HowTo: Build Auswrt-Merlin [John's Fork] with Artix
github.com
IMPORTANT The github repro was rebased on 29-November-2018.
If you have a local repo created before this date, you should save any custom changes, clone a new copy, then re-apply your changes.
New release announcements
A separate thread will be opened for each new release.
Search for '[Fork] Asuswrt-Merlin 374 LTS' to locate the release level threads
Current release: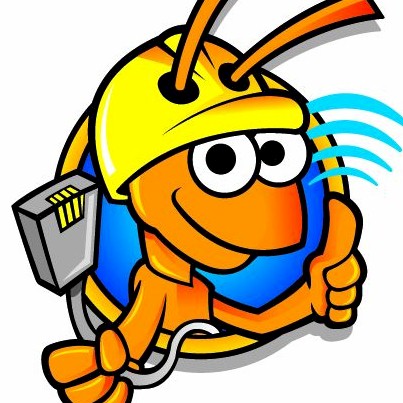 A small update release to end the year..... Everyone have a safe, Happy Holiday season! LATEST RELEASE: Update-52E7 19-December-2021 Merlin fork 374.43_52E7j9527 ============================ Update-52E7 Highlights Updated NETTLE to 3.7.3 UPdated CURL to 7.79.1 Disabled IPv6 QoS support on...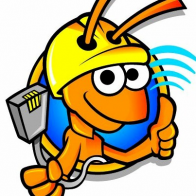 www.snbforums.com


SNBFORUMS Archive:
https://www.snbforums.com/threads/fork-asuswrt-merlin-374-43-lts-releases-archive.18914/
Thread archive for releases prior to 1-November-2020.
Installation Notes
• Firmware is now packaged as a zip file (consistent with Merlin firmware releases). Remember to extract the .trx file prior to updating the firmware. A sha256sum file is included in the zip file to validate the firmware.
• For supported routers currently running ASUS firmware 380.3000 or above, or Merlin 380.60 or above, you cannot load this fork using the built in firmware update web interface. You must use the ASUS Firmware Restoration Tool from the ASUS support website or the built in CFE Mini-Web Server to install this fork firmware. You must always perform a factory default reset following the firmware update when moving from ASUS OEM or Merlin firmware above level 374 regardless if you updated via the web interface or Restoration Tool.
• When using the ASUS Firmware Restoration Tool or CFE Mini-Web Server to install this fork firmware on MIPS based routers (N16, N66 or AC66 non_B1) the upgrade process can take from 40 minutes to 1 hour. Please be patient and do not interrupt the process.
• If you are updating an AC56U or AC68U running a fork version V26 or earlier, a factory reset is recommended following the firmware update to V27 or later. You may also need to reformat and restore JFFS due to updates for compatibility with the Merlin releases. Other fork users running an N16, N66U or AC66 can update as normal without a factory reset.
• Users are reminded to have a jffs backup. If you are having jffs script errors or cannot access jffs after loading the firmware, please reformat jffs from the Administration page and restore your jffs backup.
◦ For users with MIPS based routers, changes in the code image size may affect the jffs space. Although not always necessary, the safest MIPS upgrade will include a reformat of jffs followed by a restore of a backup taken prior to the upgrade.​
◦ For users of ARM based routers, changes in the jffs partitioning may also affect the jffs allocations. This case will normally be listed in the release notes where a backup/restore will be recommended.​
Additional Information
The fork does include
• Maintenance for documented security issues
• Maintenance for supporting open source components (such as OpenSSL, Openvpn, dnsmasq, miniupnpd, etc)
• Backports of applicable fixes and new functions from Merlin's main branch
• An improved implementation of Traditional QoS
• A different IPv6 stack which may work better in some environments
• A separate build with older versions of the wireless drivers that some feel offer better performance (especially on the MIPS based routers)
• Less of a lockdown on tweaking power levels
• Support for Merlin jffs custom scripts and configs
• Support for AMTM and user addons with gui integration
The fork does not include
• The new TrendMicro DPI engine functions for ARM routers
• The enhancements to the networkmap for custom icons, client naming, etc.
• Some of the enhanced gui formatting of later releases, for instance the new wireless log
• Support for the ASUS router control app
• Support for 5 VPN Clients as in Merlin (this fork supports 2 client instances). Note that the N16 does not support VPN Client/Server due to memory limitations.
Custom features of the fork which are not exposed in the gui can be set by an nvram variable. These custom features are documented in the Merlin_Fork_Options.txt file in the download directory.
Last edited: